1st Friday Event for March at the CCAA Gallery
CREATING AN ART JOURNAL……with Pam Hecht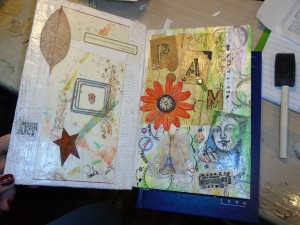 You will learn how to repurpose an old book into your very own ART JOURNAL.
All the supplies will be available for you….you just need to bring along your creative side for some fun & excitment !
Space is limited to about 15 spots….sorry we can not hold a seat or take reservations……see you at 6:oopm on Friday !