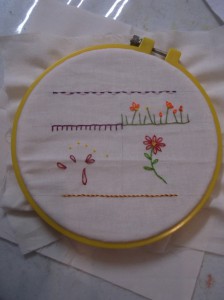 'ART of EMBROIDERY'……… if you have ever whated to learn this art please join us on April 1st at the CCAA Gallery in Calumet.
Karen Secor, a gallery artist member will demonstrate some techniques and help you get started with the beginning stitches.
All the supplies will be provided free for you by Karen & the Gallery.
Any donations are greatly appreciated to help support our 1st Friday Event Education of the Arts.