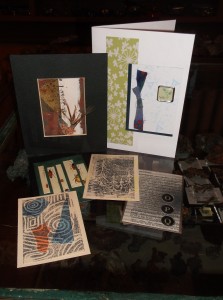 First Friday in Calumet at the Copper Country Associated Artist for October 4th
will be on 'Artist Trading Cards'. You will learn the history of this exciting art trend, be able to make a few of your own and join a ATC group that is starting to form at CCAA.
Materials will be provided, but you are encouraged to bring your own scrap papers, postage stamps or small pictures. The event will run from 6-8 pm, it's free and open to the public, though donations are always welcome. Please call 906 337-1252 for more information.