The Copper Country Associated Artists
The CCAA has organized and presented the Eagle Harbor Art Fair for 62 years. The Art Fair is held at St. Peter's by the Sea Church in Eagle Harbor, MI on the second weekend of August. This is a juried art fair and all work is original. Each year there are  60 to 70 vendors selling their work. Media represented are jewelry, ceramics, painting, photography, woodcarving, fabrics, stained glass and more. 

The 2022 Eagle Harbor Art Fair was, once again, a very popular Fair, with 65 artists in 69 spaces displaying their work for sale. Most were returning artists but there were 9 artists new to the Fair this year. There were artists offering jewelry, photography, paintings, fabric art, ceramics and pottery, stained glass and more. Artists come from all over the Midwest and some even further. See the list below of the vendors that will be attended  the 2022 Fair.
In addition, the work of CCAA member-artists could be seen and purchased in the basement of St. Peters by the Sea Church.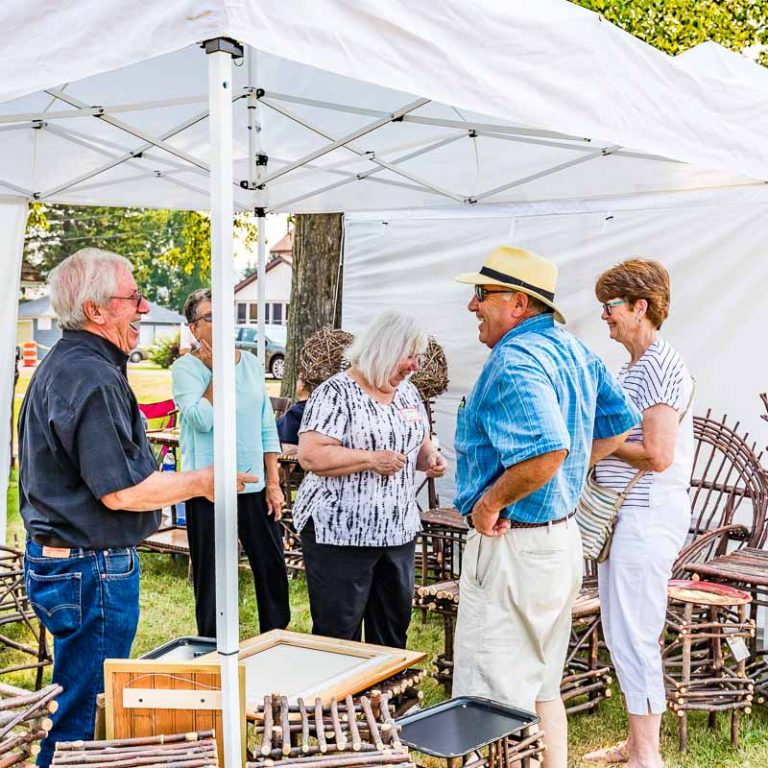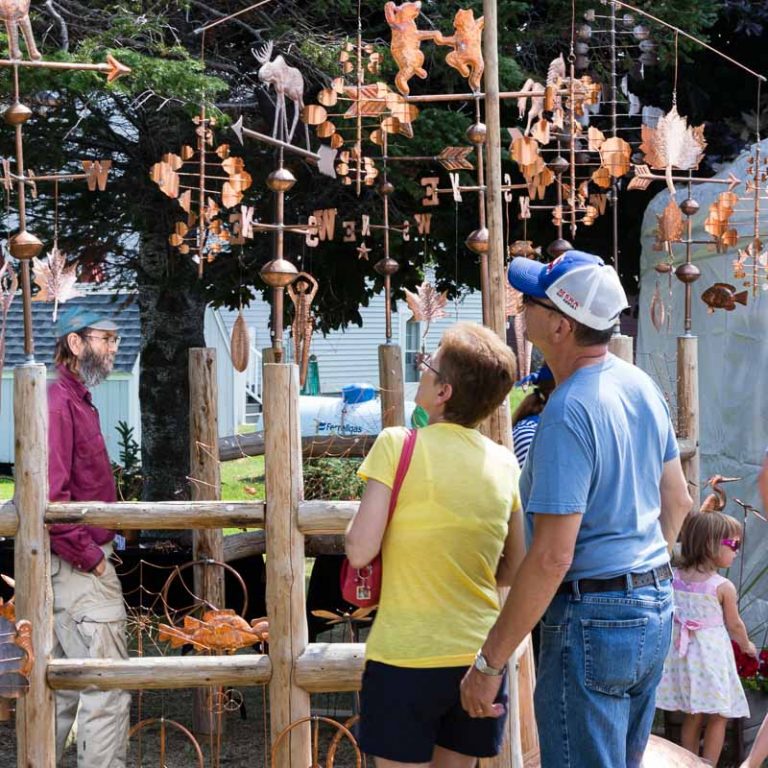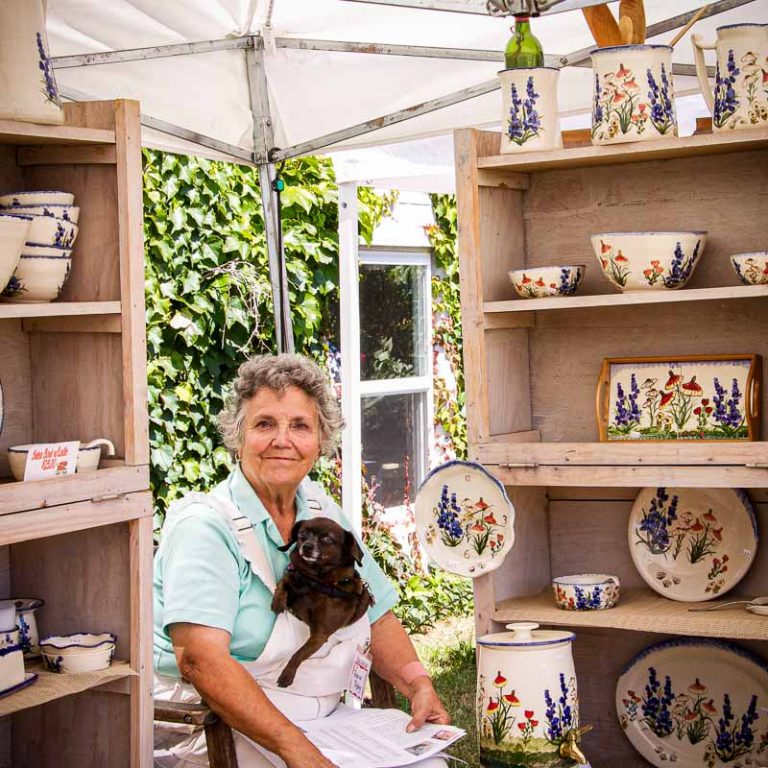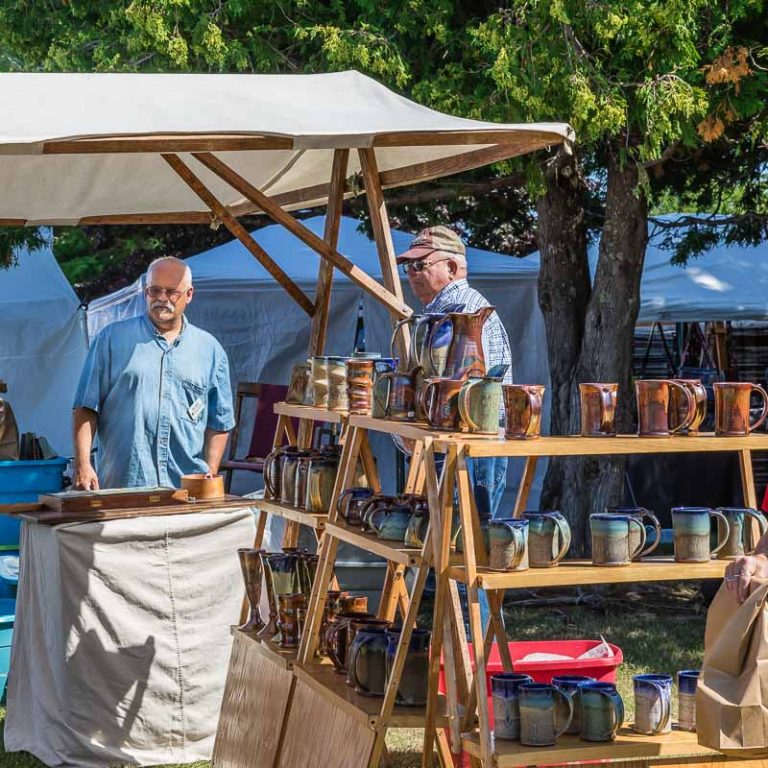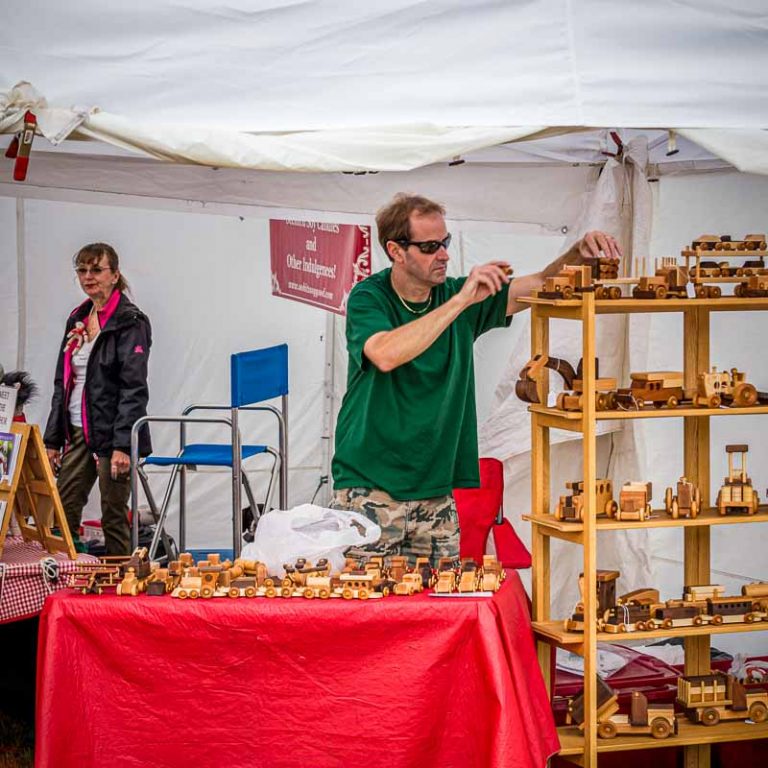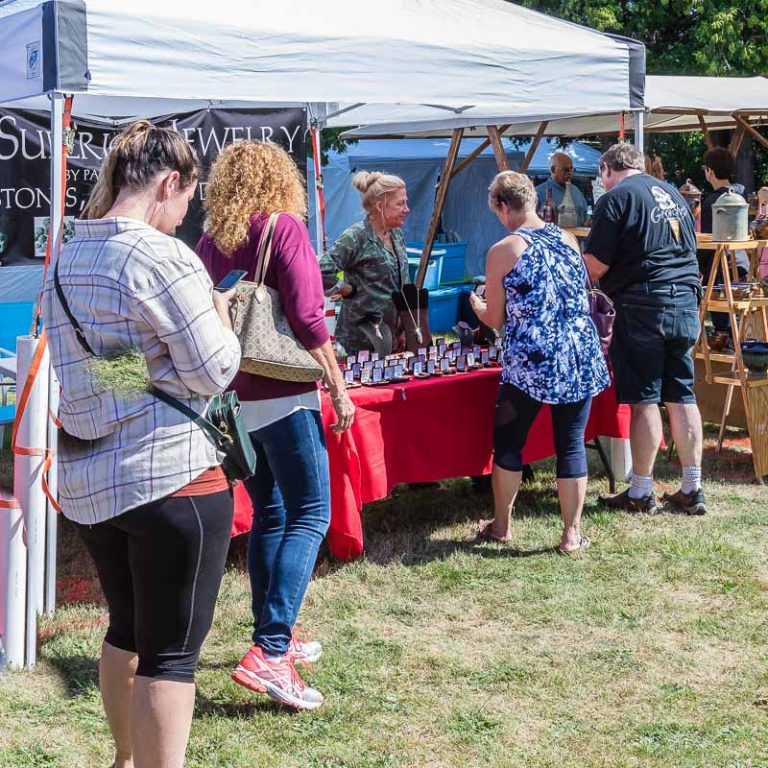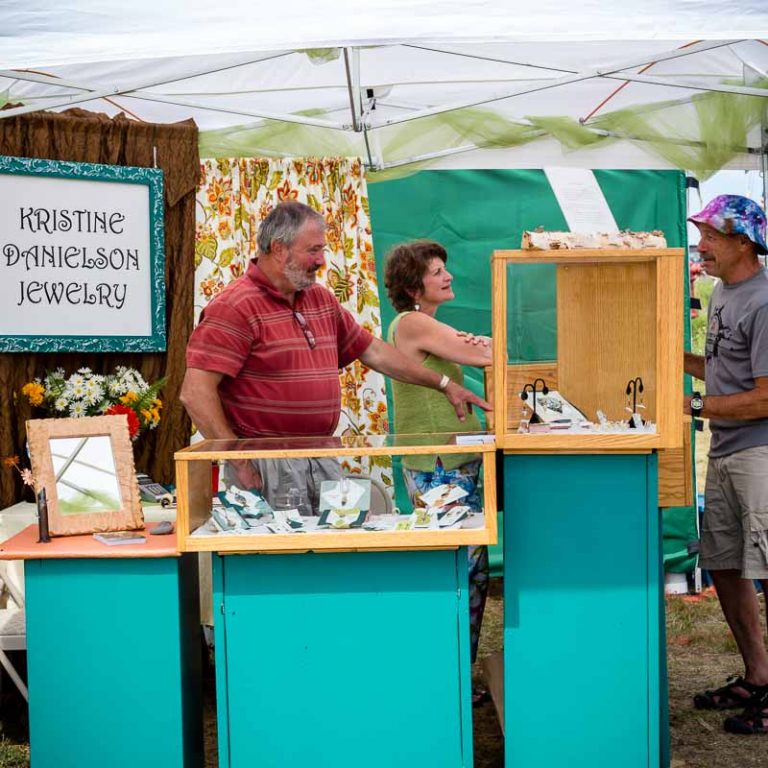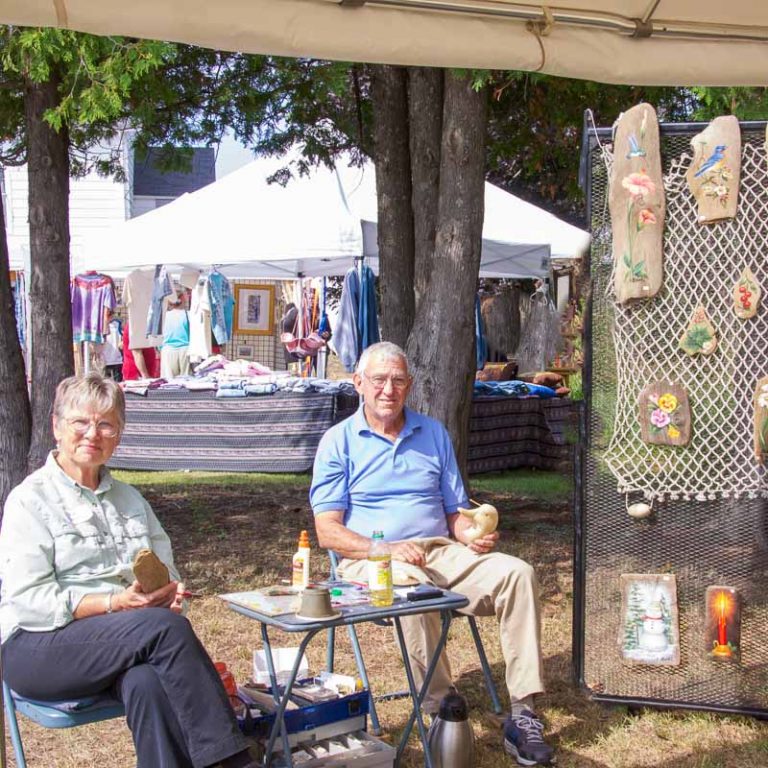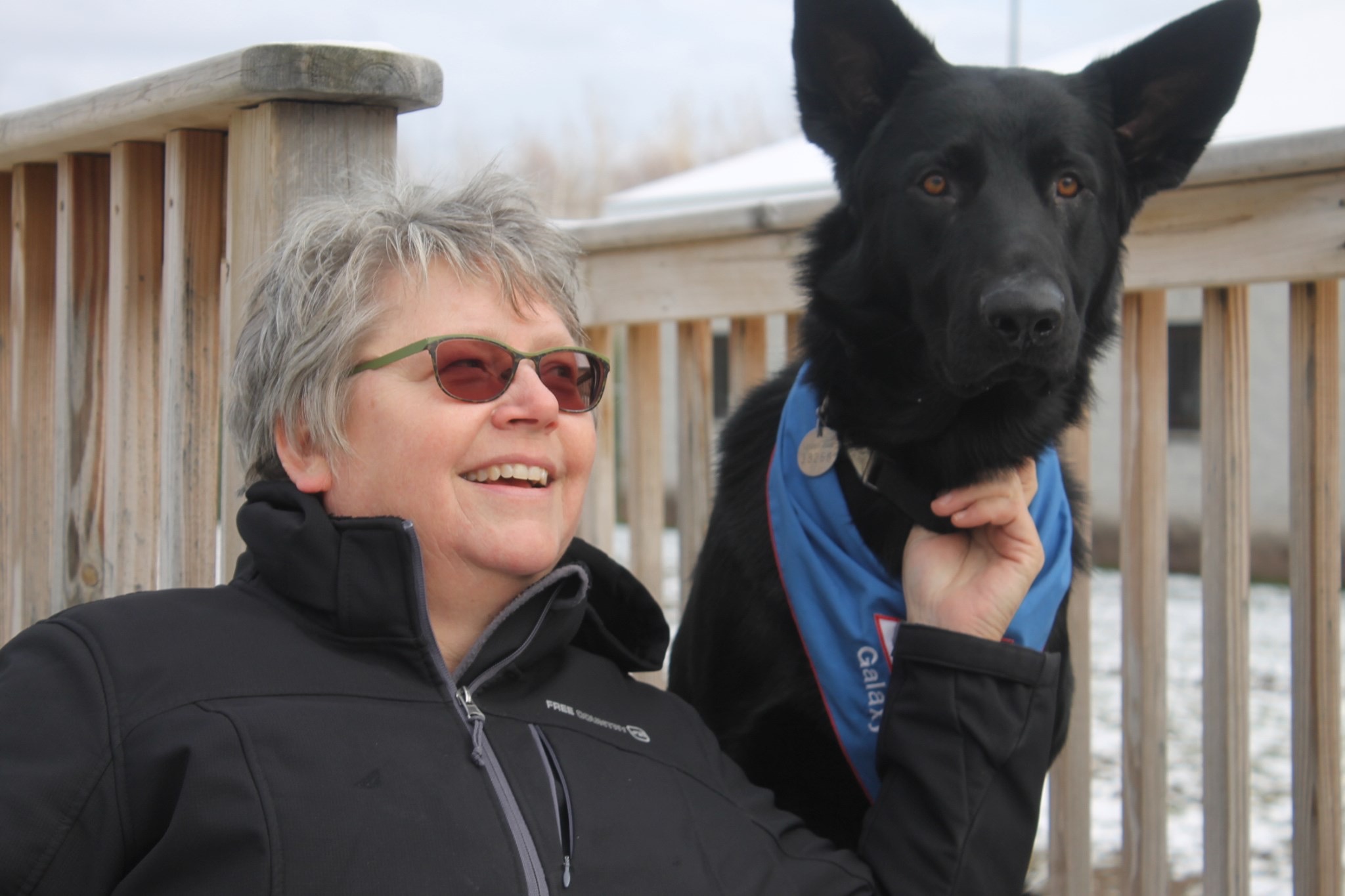 Each year the CCAA selects one member to showcase their work at the Art Fair. The Featured Artist in 2022 will be  Tammy (Toj) Gajewski. Tammy paints in oils and watercolor, does ceramics and assembledges. 
Tammy says that she makes art "because I have to express my inner self and give it to others to create more joy in the world. I am inspired by Lionel Fenninger, Georgia O'Keefe, Andrew Wyatt, Leonardo da Vinci, and Alfred Durer. I studied the Anasazi Indians while in college and continually evaluate man's interaction with nature and architecture. I also studied in Paris and was amazed by the architecture hundreds of years older than the Anasazi. I am a recycler of things I find and use second hand frames as much as possible. If I see something inspiring, I paint it. If I find interesting drift wood on the beach, I make something from it. I take a little bit from everything I know and see and make art to make people smile.  Life is too short to not have art."
Tammy was born and raised in Wisconsin. After graduating from high school in 1982 she received a full scholarship to the University of Wisconsin-River Falls where she studied under Walter Nottingham and Keiko Hara. She finally left school after they told her she had taken all the classes.
In the early 1990's Tammy left Minnesota to move to Michigan to take care of her mother who refused to move back to the city. She found work with the Michigan Department of Corrections and stayed here due to the beauty of the Upper Peninsula, even though the job was hard.
After 23 years in prison, Tammy finally left and has started doing her art full time. She built her studio at her retirement home on Rabbit Bay. She has become prolific in production of unique lake inspired assemblages, wildlife watercolors, oil paintings of mining buildings and ceramics.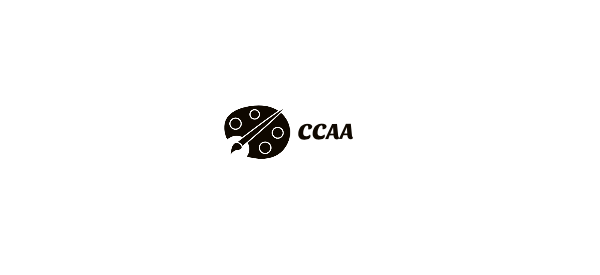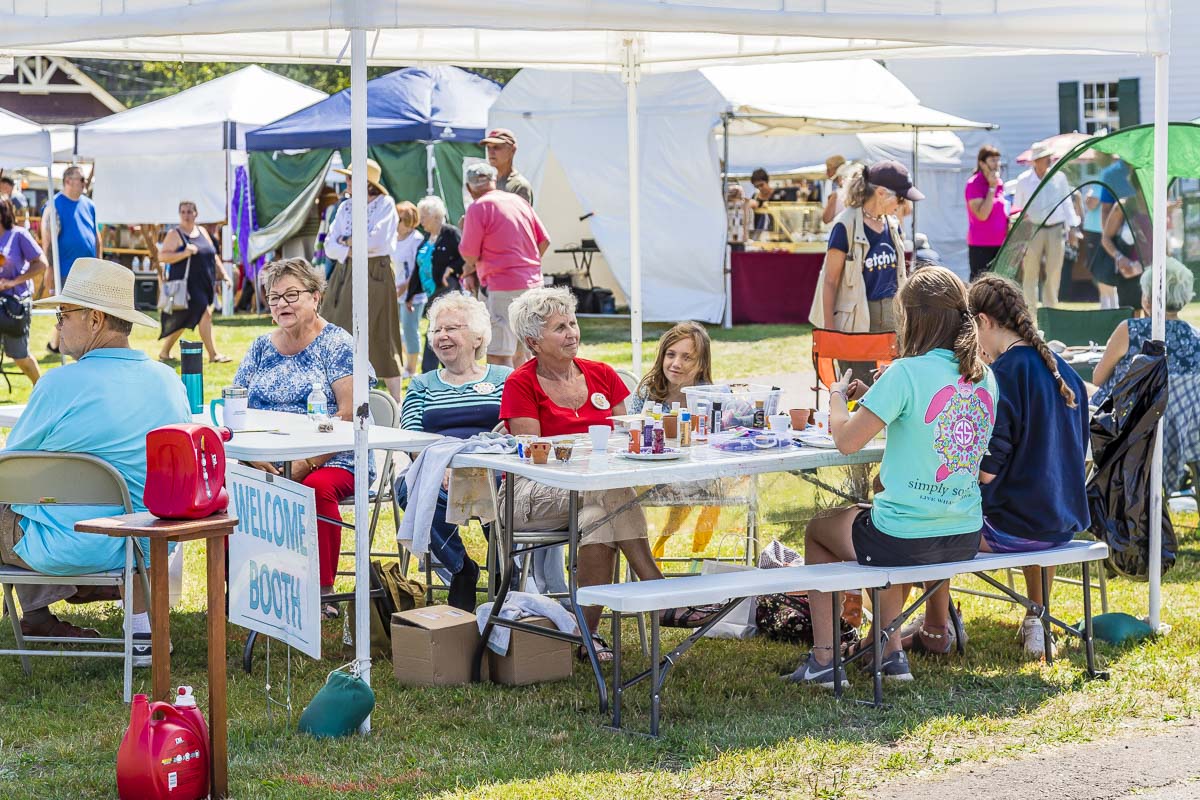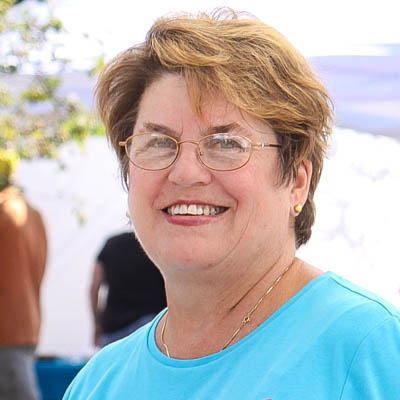 Linda Dodge is Chairperson of the Eagle Harbor Art Fair. Linda has been a member of CCAA since 2004 and has been involved with the Art Fair since 2006. In 2009 she stepped in to the role of Chairperson.  Linda and her husband, John, split their time between Eagle River, MI and Naples, FL.
Have a question about the Art Fair? Send an E-mail to Linda and she will get back to you as soon as possible.
View a list of the vendors who will be exhibiting their work in the 2022 Fair. Click on the button; the list will open in a new tab on your browser.
Vendor Applications for the 2023 Eagle Harbor Art Fair are now available! Click on the button below and the application will open as a .pdf file in a new tab on your browser. You can then download the file.
Dates and Hours for the 2023 Art Fair:
Saturday, August 12 – 10AM to 5PM
3Sunday,  August 13  – 12PM to 4 PM
Saint Peter's By the Sea Church and Grounds, Eagle Harbor, MI.