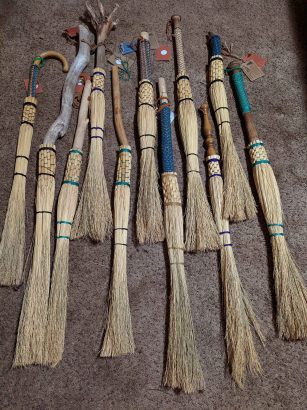 Sandy Lindblom - Cobweb Brooms
Join Sandy Lindblom to create a Cobweb Broom. Just in time for Halloween and the winter spiders, your cobweb broom will be a functional work of art. Choose from a large variety of colored reed and nylon to make your broom your own. Each broom will be unique!
October 7, 2023.   10 am – 2 pm.
Class is limited to 8 students, ages 16 and older. Cost is $45 per person. Please pack a light lunch or snacks for yourself.
CALL or TEXT (906) 281-4384 to register and pay the fee.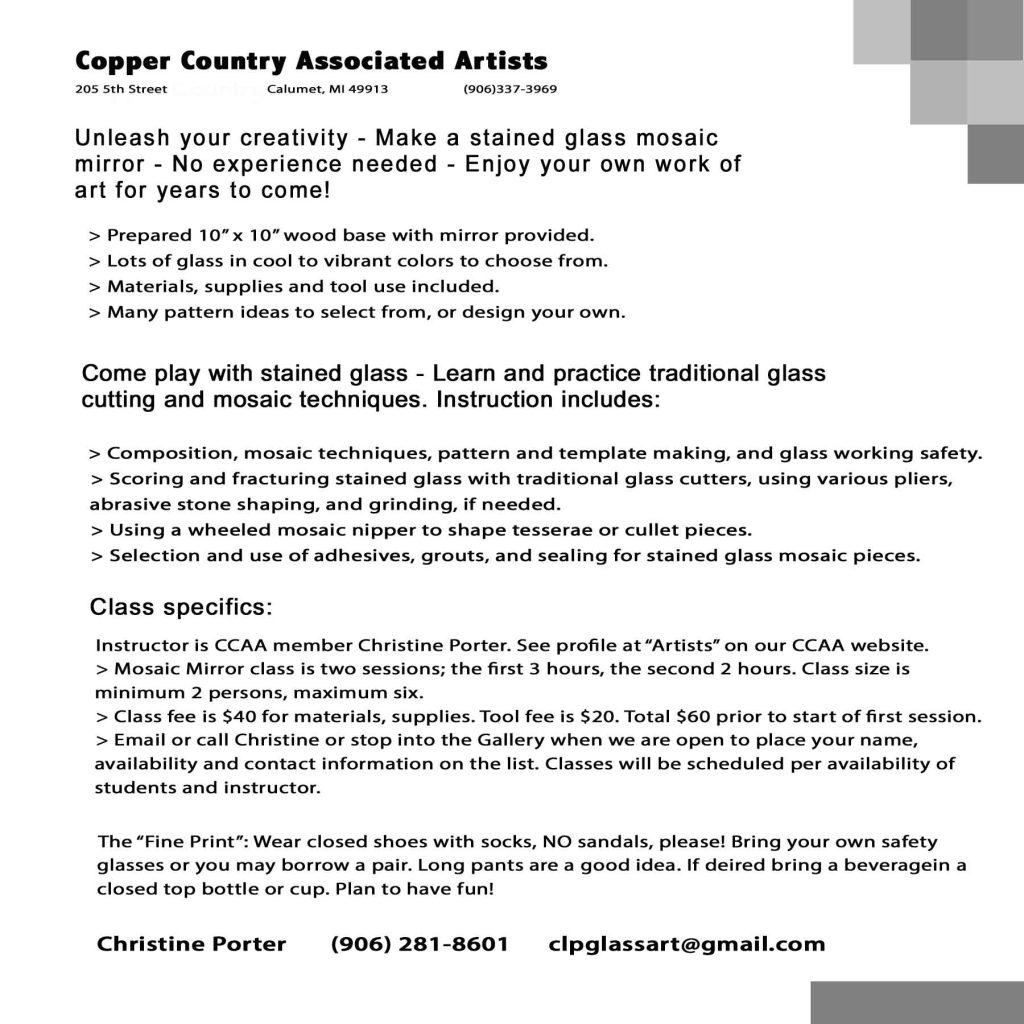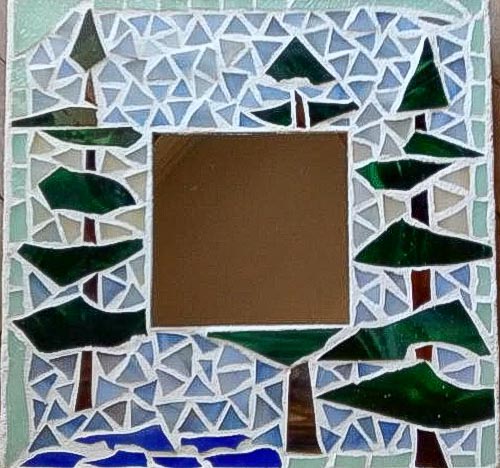 Interested In learning to work with Stained Glass?
Classes offered by Christine Porter
Christine is offering two classes listed below:
1. Tiffany Method of Copper Foil and Soldering
2. Mosaic Mirror
Dates for each class will be established by response and availability of the attendees and instructor. Contact Christine by text (preferred) or email if you are interested. Provide name, availability, the class you are interested in and contact details.