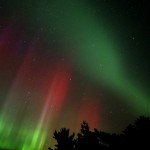 PHOTOGRAPHY with Mark Upton
Local photographer and CCAA Gallery Artist Member from Allouez MI will present a "How To" on Photography.
February  6th  at the Gallery from 6am to 8pm
6 – 6:30 Camera basics, equipment and use
6:30 – 7 Action photography – Copper Dog
7 – 7:30 Long Exposure photography – Northern Lights
7:30 – 8 Open Questions and Answers
All ages are welcome to join us at the Gallery for this event.
No reserved seating is required – join the fun !
Bring your camera along for any questions you might have.
Need more information you may contact- Pamela Hecht
337-2274 CCAA 1st Friday Program Chair
The Gallery is closed during the winter months EXCEPT for 1st Friday Events…..