We'd love to see you at the 2019 Art Fair, August 10-11.
The CCAA has organized and presented the Eagle Harbor Art Fair for 59 years. The Art Fair is held every year at St. Peter's by the Sea Church in Eagle Harbor, MI on the second weekend of August. This is a juried art fair and all work is original. Each year there have been approximately 60 vendors selling their work. Media represented are jewelry, ceramics, painting, photography, woodcarving, fabrics and more.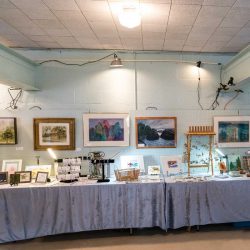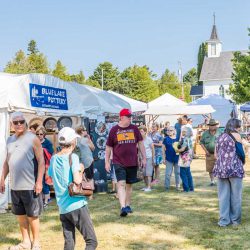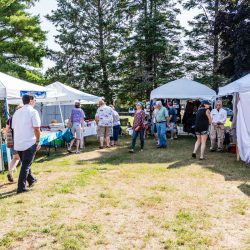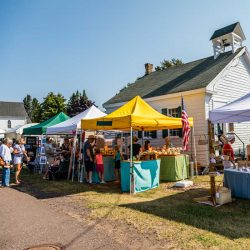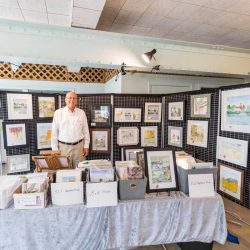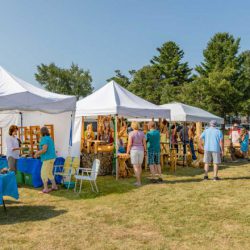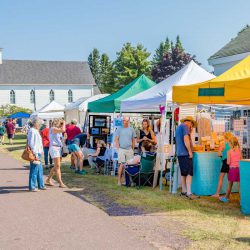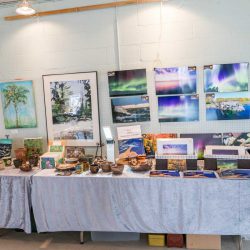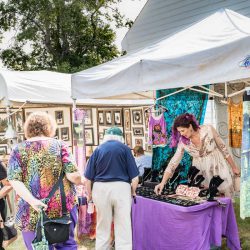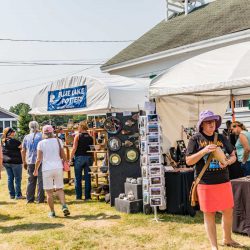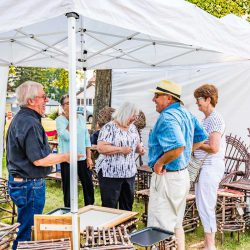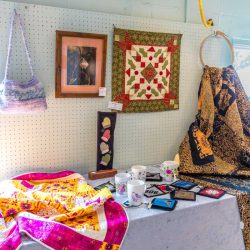 The 2018 Fair was held on August 11-12. The Featured Artist was Clarence Fisher presenting his watercolor paintings.
Sixty vendors in 64 spaces with work in painting, jewelry, fabric, wood, photography and yes, chainsaw art, were represented.
Weather was beautiful; the Fair was a tremendous success.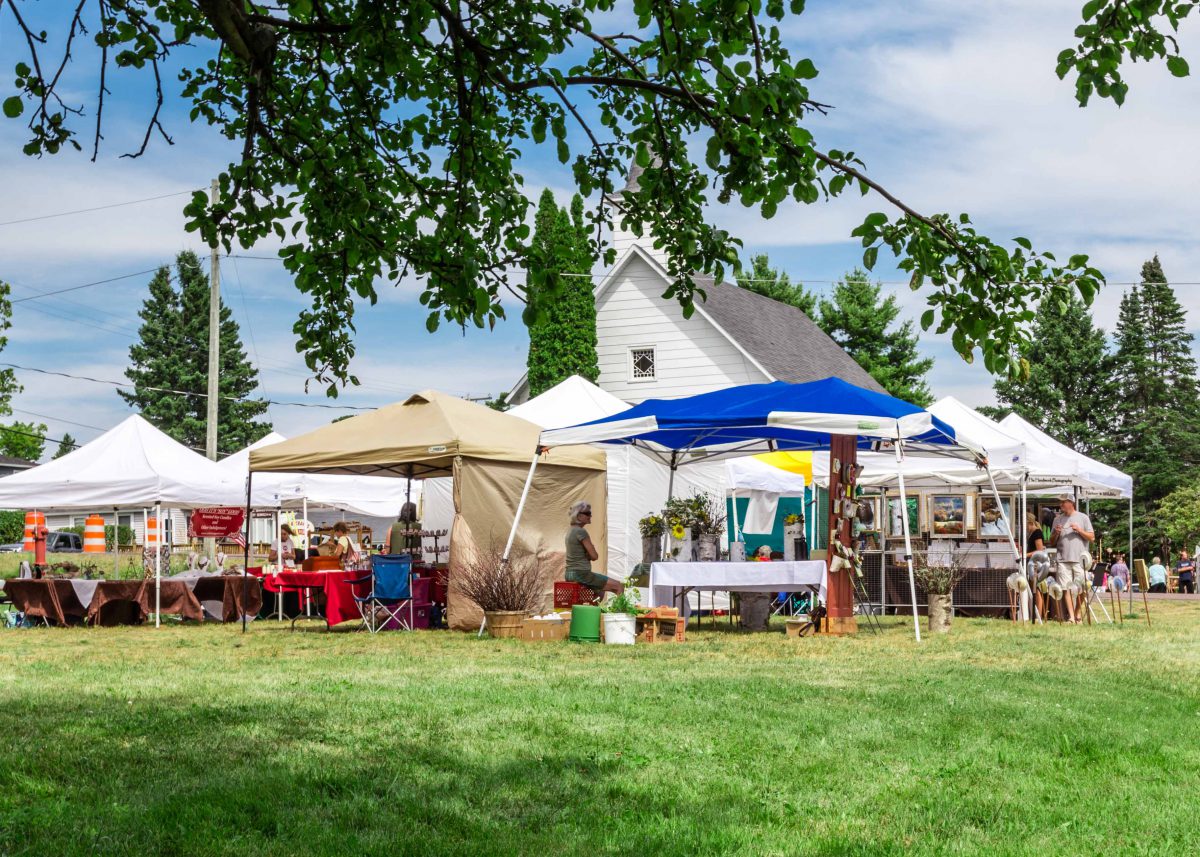 2019 Eagle Harbor Art Fair
Planning for the 2019 Eagle Harbor Art Fair is well underway. In fact, planning started the day after the 2018 Fair was over.  The Art Fair will take place on August 10 and 11th this year.

This is a very popular Art Fair, 46 of last year's vendors pre-registered for 2019.  As of June 18th there are 65 vendors in 70 booths. There will be artists offering jewelry, photography, paintings, fabric art, ceramics and pottery, stained glass and more. Artists come from all over the Midwest and some even further. See the list below of the vendors that are already planning to come.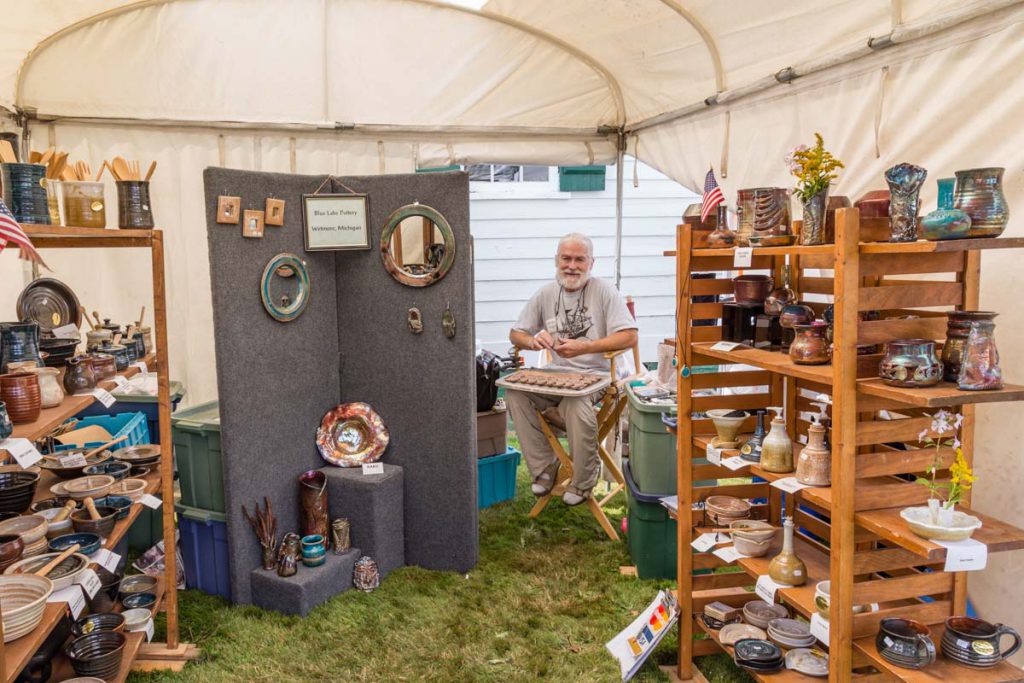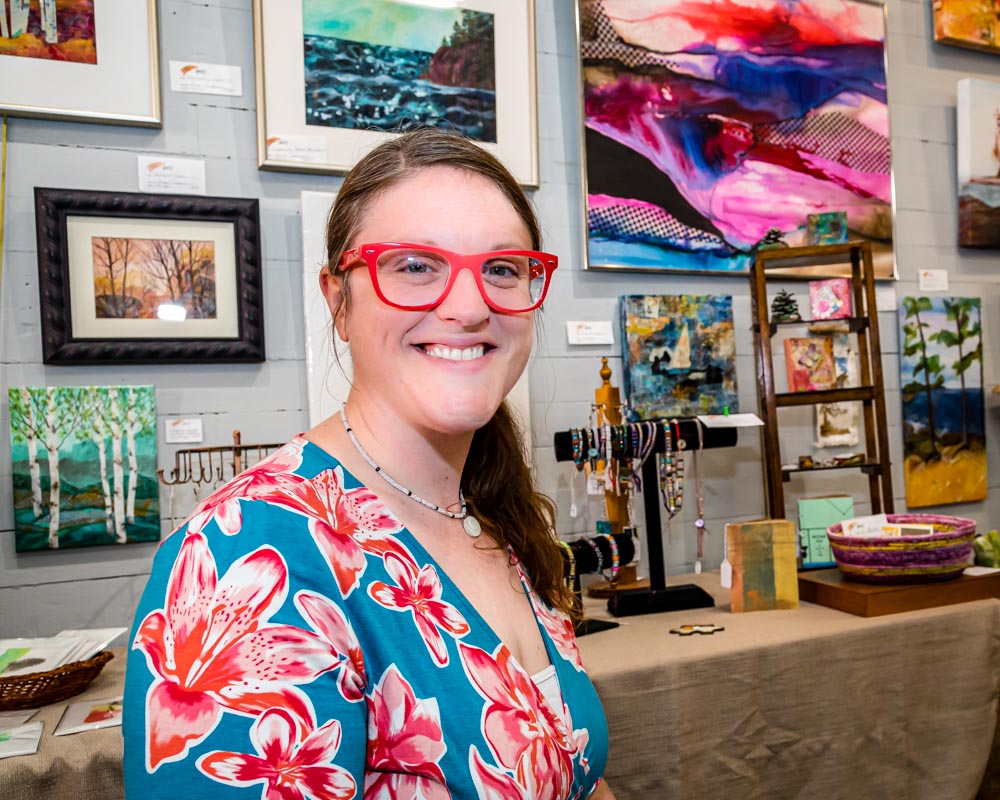 Each year the CCAA selects one member to showcase their work at the Fair. The Featured Artist this year is Heather McGee. She will presenting her work in the undercroft of St. Peters by the Sea church along with other CCAA member artists.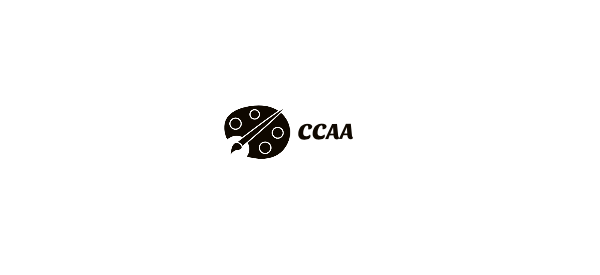 This is an art fair that you do not want to miss! Whether you live in the Copper Country or are looking for a reason to visit, plan some time and come to Eagle Harbor.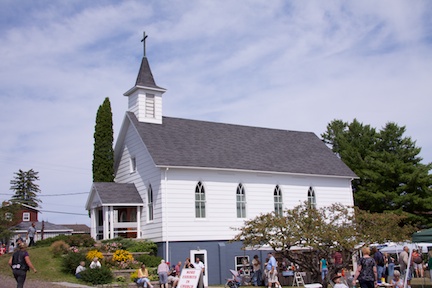 Linda Dodge is Chairperson of the Eagle Harbor Art Fair. Linda has been a member of CCAA since 2004 and has been involved with the Art Fair since 2006. In 2009 she stepped in to the role of Chairperson.  Linda and her husband, John, split their time between Eagle River, MI and Naples, FL.
Have a question about the Art Fair? Send an E-mail to Linda and she will get back to you as soon as possible.
View A list of the vendors who will be at the 2019 Fair. Click on the button; the list will open in a new tab on your browser.
Looking for the Vendor Application for the 2019 Eagle Harbor Art Fair? Click on the button below. The Application will open in a new tab on your browser. You can download or print from that page.
Saturday August 10 – 10AM to 5PM
Sunday,  August 11  – 12PM to 4 PM
Saint Peter's By the Sea Church and Grounds, Eagle Harbor, MI.