We'd love to see you at the 2021 Art Fair, August 14-15.
The CCAA has organized and presented the Eagle Harbor Art Fair every year for 60 years. The Art Fair is held every year at St. Peter's by the Sea Church in Eagle Harbor, MI on the second weekend of August. This is a juried art fair and all work is original. Each year there are  60 to 70 vendors selling their work. Media represented are jewelry, ceramics, painting, photography, woodcarving, fabrics, stained glass and more.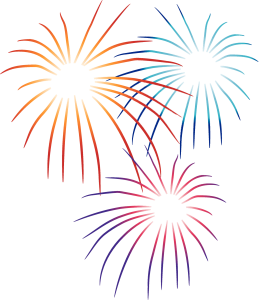 UPDATE on the 2021 Eagle Harbor Art Fair.
The 60th Annual Eagle Harbor Art Fair will take place as scheduled on August 14 and 15 in Eagle Harbor. There are 69 Art Vendors registered as of June 9th.Check out the list of Artists with links to their web sites. Just click on the button near the bottom of this page.
CoVid protections will be will be in place as warranted. More information will be available as the date nears.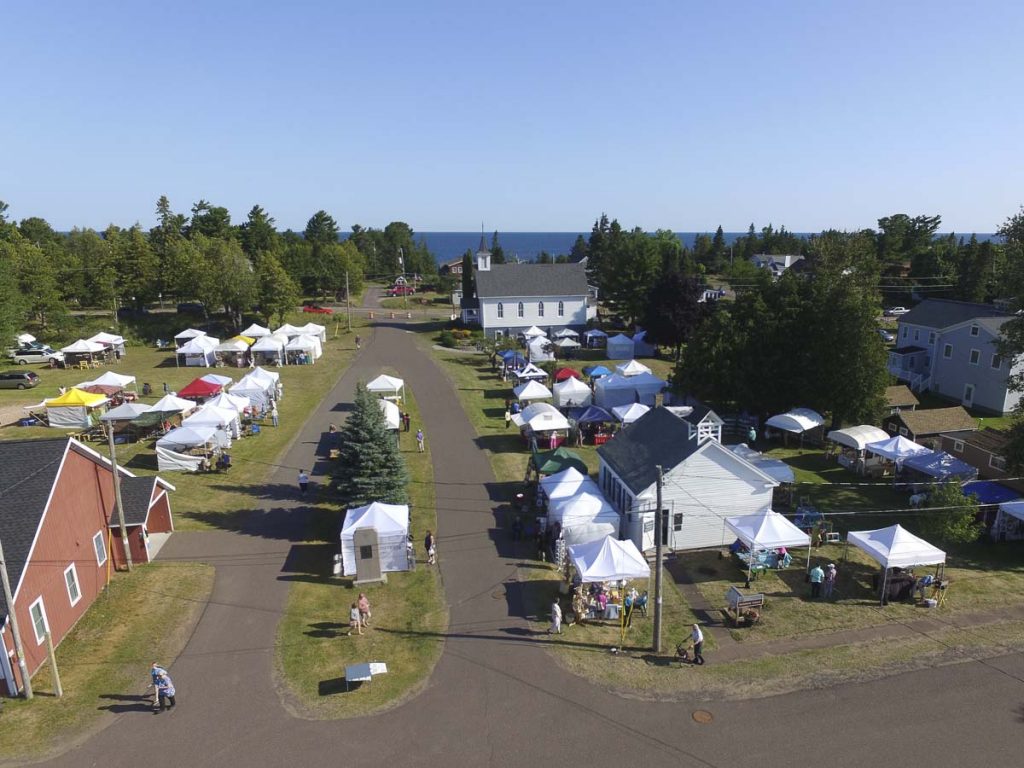 The 2019 Eagle Harbor Art Fair
The 2019 Eagle Harbor Art Fair was the last Fair held before the pandemic and it was a BIG success. There were two wonderful days of "Copper Country" weather, blue skies, low 70's and a gentle breeze. We are hoping for the same beautiful Copper Country weather this year.
The Fair was very well attended, with large groups of people on both Saturday and Sunday. Quite a few folks were seen carrying that special treasure back to their car. 

The Eagle Harbor Art Fair is a very popular Fair, with 69 artists in 74 spaces displaying their pieces for sale. There are artists offering jewelry, photography, paintings, fabric art, ceramics and pottery, stained glass and more. Artists come from all over the Midwest and some even further. See the list below of the vendors that will be attendance at the 2021 Fair.9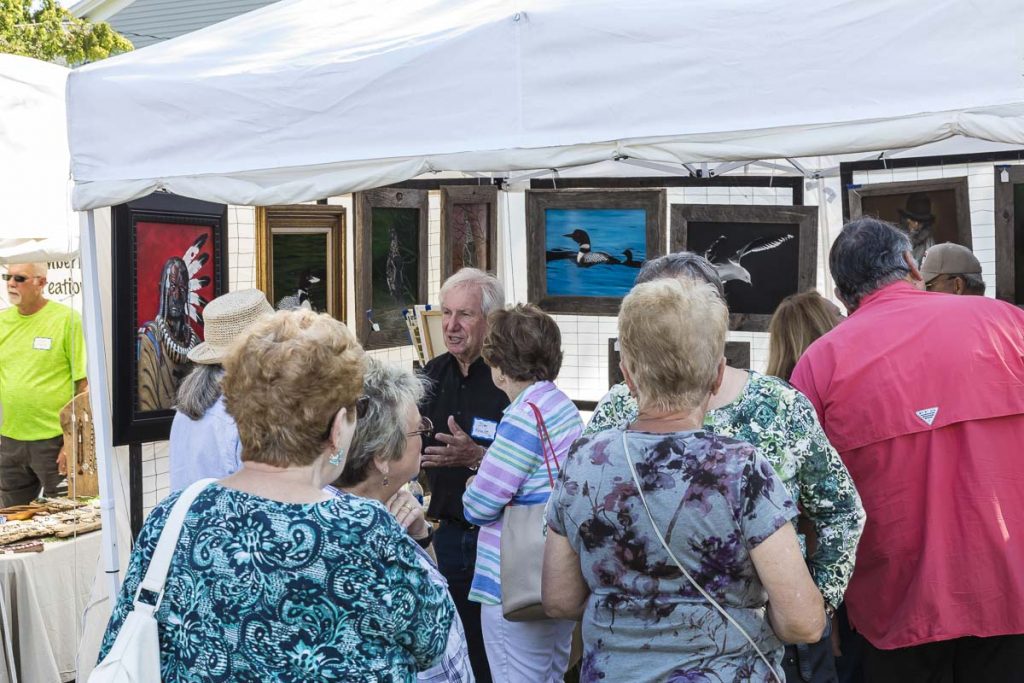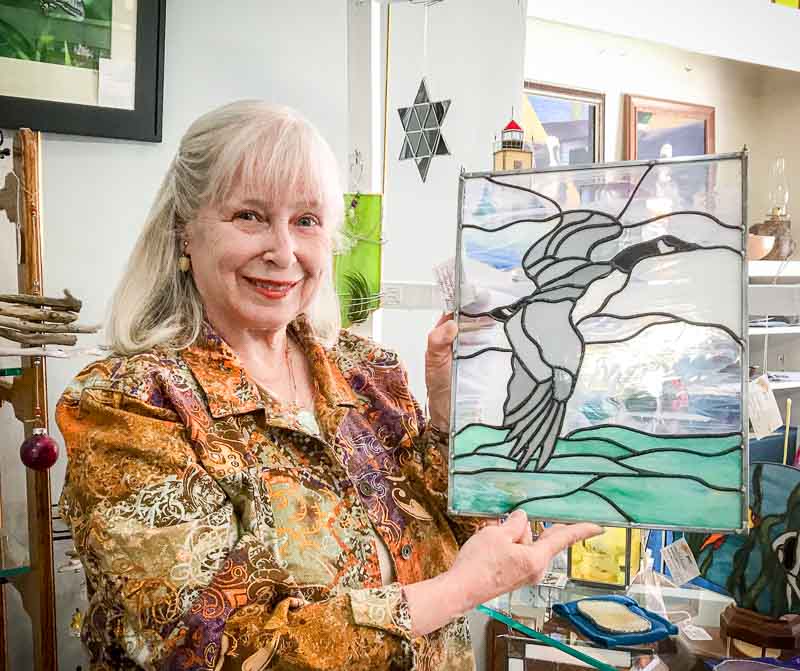 Each year the CCAA selects one member to showcase their work at the Art Fair. The Featured Artist this year will be stained glass artist Christine Porter.
Christine has said that "The inspirations of nature, family, and meaningful experiences and places mostly drive my desire to create in stained glass. How light enlivens the beauty of the individual pieces of stained glass, by coming through them, reflecting off of, and seeming sometimes to even play with them, to me, makes stained glass have a very expressive nature to design with"
Christine lived and worked in Wisconsin, Iowa and for awhile in Copper Harbor. She returned  to live in, and be inspired by, the beautiful Keweenaw in 2013. "I am enjoying the opportunity to create on my own again, and in collaboration with customers".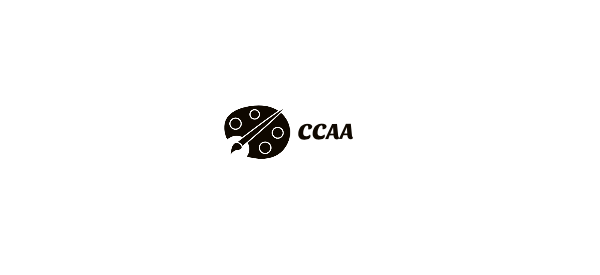 Mark your calendars now for the 2021 Art Fair which will be held on August 14 and 15. Plan on coming out to enjoy yourselves and maybe find a treasure for yourself or someone close to you. The 2021 Art Fair will be the 60th Annual and we are planning something special. Check back on this page for details.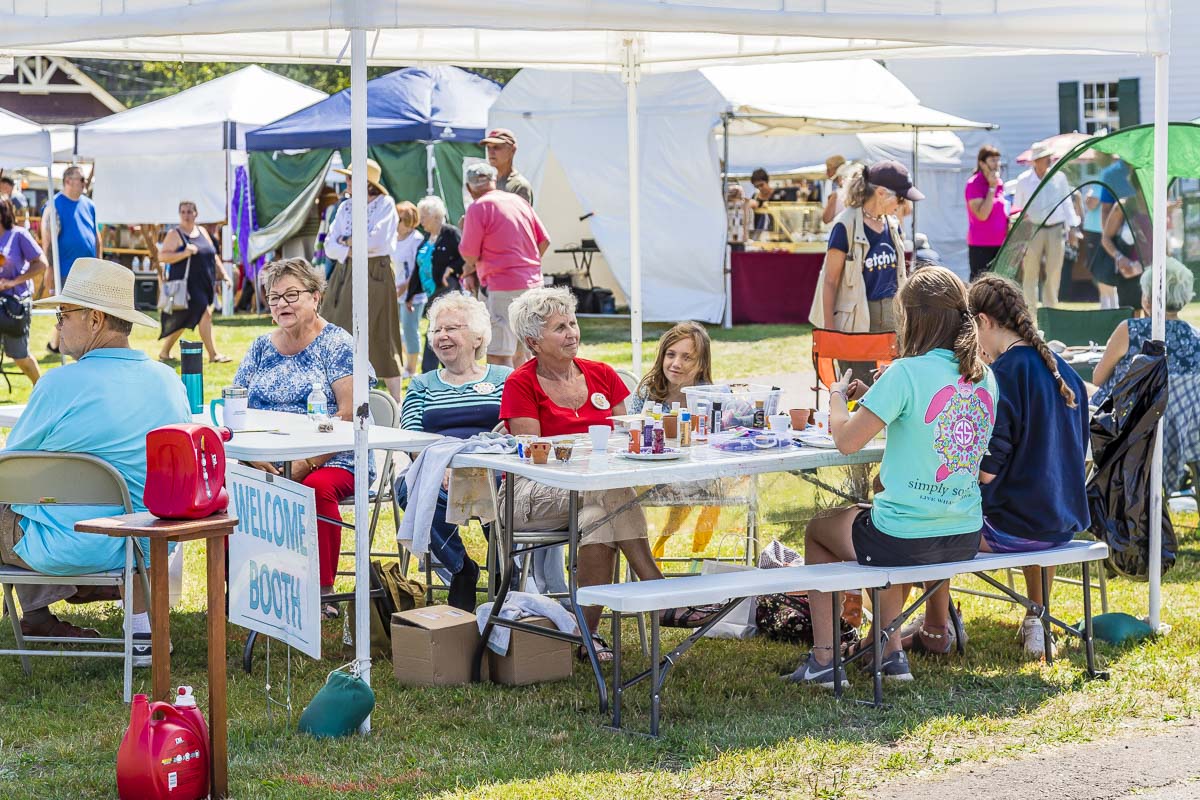 Linda Dodge is Chairperson of the Eagle Harbor Art Fair. Linda has been a member of CCAA since 2004 and has been involved with the Art Fair since 2006. In 2009 she stepped in to the role of Chairperson.  Linda and her husband, John, split their time between Eagle River, MI and Naples, FL.
Have a question about the Art Fair? Send an E-mail to Linda and she will get back to you as soon as possible.
View A list of the vendors who participated in the 2019 Fair. Click on the button; the list will open in a new tab on your browser.
Vendor Applications for the 2021 Eagle Harbor Art Fair are now available! Click on the button below and the application will open as a .pdf file in a new tab on your browser. You can then download the file.
Dates and Hours for the 2021 Art Fair:
Saturday, August 14 – 10AM to 5PM
Sunday,  August 15  – 12PM to 4 PM
Saint Peter's By the Sea Church and Grounds, Eagle Harbor, MI.